LRN0187
-
Advanced Marketing Concepts
8367991
Delivery Options
WEB-Online (Self Paced w/ No campus attendance)
Course Description
Take your knowledge of marketing to a new level. These concepts are what the best marketers use for designing marketing strategies that improve performance and return. Gaining these advanced marketing concepts will enable you to develop more effective marketing campaigns and results.
Forget the fads, dump the buzz words. Come away with an advanced level of proven marketing knowledge you will start using on Monday morning, and every week thereafter. Acquire expertise in R,F & M Analysis. Understand the 80/20 Principle and the impact of price on sales.
Instructor: William Draves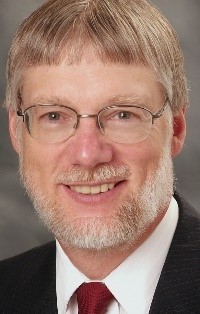 William A. Draves teaches marketing and practices marketing on a daily basis for an organization marketing services, programs and products throughout North America.

He has more than 40 years experience in marketing, including traditional print marketing and online marketing. As the field of integrated marketing has emerged, he researched and studied some 25 different marketing delivery methods in putting together an Integrated Marketing Model. He has edited "The Marketing Manual" and its six editions, starting in 1984. He has studied under some of the great marketers in the last several decades, including Philip Kotler, Anver Suleiman, Rene Gnam, and Paul Franklin.
He currently designs and executes digital, print and integrated marketing campaigns that include catalogs, flyers, post cards, email, website design, and video.
He has taught marketing to audiences around the world, including Russia and Australia, as well as in online classes. His current marketing interests include developing demographic market segments trending up, writing email copy, and designing post cards that sell.
Course Outline
Unit 1
Analyzing Customer Purchasing and Demographics
R,F & M Analysis

Calculating Customer Lifetime Value

Key Demographics to collect, and why

The 80/20, AIDA, and 3-30-3 Principles
Unit 2
Pricing to Improve Profit Margins
Market pricing, price points and listing prices

Clustered versus diversified pricing

Price increase, and decrease, impact on sales

Raising prices: guidelines for when, and how
Unit 3
Your Seven Primary Market Segments
Boston Consulting Group's Stars & Dogs

Repeat customers versus new customers

Determining your seven primary market segments

Strategic marketing by market segment



Unit 4
The Top 10 Advanced Marketing Concepts
The 5 marketing experts you need to know, and why

Researching marketing best practice

The best marketing books

The top ten advanced marketing concepts you must know
Learner Outcomes
After attending this course, you will:
Have a more indepth understanding of advanced important marketing concepts that are the foundation for improving marketing results.

Be able to apply advanced marketing concepts to the practical how-to practice of creating marketing pieces, both digital and print.

Increase your confidence about the effectiveness of your own marketing work.

Know how to provide the rationale and customer behavior reasons behind successful marketing strategies and why they work so well.

Possess the knowledge to apply the best practices to marketing campaigns and efforts.
Applies Towards the Following Digital Badges
Enroll Now - Select a section to enroll in
Required fields are indicated by .