LLA0039
-
Introduction to Podcasting
7914516
Course Description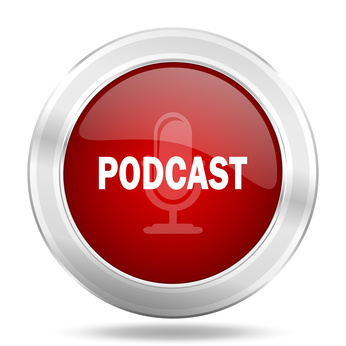 Learn the basics of podcasting utilizing best practices of radio production and get started developing your show idea, planning your first episode, and recording your show's promo trailer. The instructor Virginia Bailey is a former morning drive producer and weekend host at WVON Talk Radio, Radio Coach of the award-winning Elgin High School Radio Team on WEPS 88.9 FM, and U-46 The Right Mix. Virginia also teaches Introduction to Screenwriting and Screenwriting II.
Course Outline
• What are podcasts?
• Learn about podcast formats
• Develop your show idea
• Develop your show format and structure
• Create a plan and outline for your first episode
• Scripting your first episode
• Learn how to conduct an interview
• Learn about podcast hosting services
• Learn how to set up a home studio
• Create a promo trailer for your show
• Monetizing your podcast
• Promoting your podcast
Notes
Ages 16+
Required fields are indicated by .
Make every day count. Discover your passions. Advance your career. Play and learn.
I started a new job as a graphic and web designer and the digital badge I got was part of the reason they chose to hire me. I couldn't have done it without you!
Laura U.Web Maintenance and Design Digital BadgeJennie Johns, Instructor
David is a truly amazing teacher who makes learning the harmonica lots of fun. His enthusiasm is contagious and he has a heart of gold.
Richard E. Blues Harmonica David Kachalon, Instructor
The Writing Salon was so much more than a writing class. The experience was energetic, enthusiastic and supportive. I highly recommend this class for anyone who wants to develop their skills as a writer!
Kristine T. Writing Salon Laura Ehrke, Instrutor
As always, your Spanish classes are packed with new information about the language. You make it easy to learn Spanish and keep it very interesting. Thank you!
Surrinder P. Conversational Spanish III Rene Castellanos, Instructor
I have participated in many LLI classes over the past two years. Gary is a terrific discussion facilitator and brings excellent background knowledge to our classes. I'm learning so much about Foreign Policy.
Barbara C. Foreign Policy Roundtable Gary Midkiff, Instructor
Just want to let you know how much I enjoyed your class. Hope you will have more classes since I am a novice in the wine area and am anxious to learn.
Taimi W. Wine and Cheese Pairings Marcel Flori, Instructor