LFS0036
-
Wines of Italy: Southern Italy
5958074
Course Description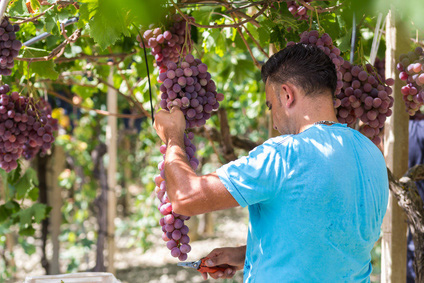 Southern Italy is know for its archaeology and wine. You won't have time for the archaeology but Marcel Flori will help you discover the wine. Long ago Greeks brought non-native grape varieties to this region creating one of the greatest areas of diversity on the earth. Fiano is a creamy white. Greco is another white that thrives in the south. Aglianico is a red, once saved from extinction, that is now known for its aging potential. Gaglioppo is a ruby colored red while Negroamaro is known as the "bitter black". Primitivo might be a relative of California's Zinfandel and is one to this regions most popular varieties. You will understand much about the wine of Southern Italy as a result of your two nights with Marcel sampling the wine of Southern Italy. Students must be 21 years of age or older to enroll. Each week features a tasting.
Course Outline
Regions covered include:
1. Campania, Molise, Puglia
2. Basilicata, Calabria, Sicilia, Sardegna
Required fields are indicated by .