LFS0035
-
Wines of Italy: Central Italy
5957546
Course Description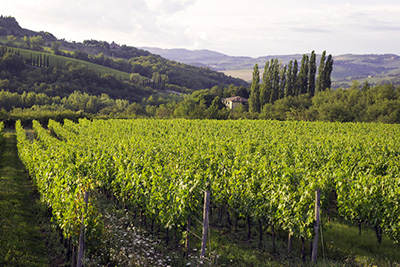 It is in Central Italy that you will discover Chianti (home to the Brunello wines) and the Super Tuscans. Sangiovese is the superstar grape of this region. With all this star power comes the classic straw-covered bottles of Chianti which actually came into use because of the inferior glass used to make bottles in the region. That is not a commentary on the wine. There is great flexibility in the blending recipe for Chianti. This creates some of the variability in styles among Chiantis. Lighter bodied styles have a higher proportion of white grape varieties blended in, while red only Chiantis are fuller and richer. Super Tuscan is an unofficial classification that started as a reaction to mandatory red/white blends. Their Sangiovese/Cabernet Sauvignon blends were coveted. By the 1990s the mandatory red/white Chianti blend was a thing of the past, but the Super Tuscan was already born. Let Marcel Flori untangle this web for you while you taste the best the region has to offer. Students must be 21 years of age or older to enroll. Each week features a tasting.
Course Outline
Regions covered include:
1. Toscana
2. Marche, Umbria, Lazio, Abruzzi
Required fields are indicated by .