LFS0033
-
Wines of Italy: Northern Italy
5956938
Course Description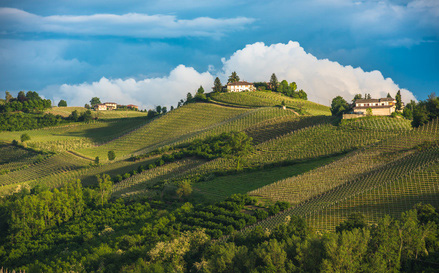 Marcel Flori will show you how to navigate the great variety of Italian wine. Northern Italy is primarily known for its red wine though there are some whites to discover. Some of the most well-known reds include Nebbiolo and Amarone. You will get to know the Piedmont region where Barolo and Barbaresco command a high price tag. The same region's Dolcetto and Barbera come at a relatively better price. Valpolicella is boht a distinct viticultural zone and wine. You will also try some very drinkable white wines. The omnipresent Chardonnay is present though not thought of as the highest quality in Italy. Gewurztraminer isn't always German but is of good quality in Northern Italy. Piedmont enters the white discussion with its sweet and popular Moscato which can be either a still or sparkling wine. Students must be at least 21 years of age or older to enroll. Each week features a tasting.
Course Outline
Regions covered include:
1. Valle d'Aosta, Lombardia, Liguria
2. Piemonte
Required fields are indicated by .