LLA0016
-
Technical Writing
203950
Course Description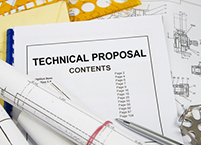 This course is designed to help you write technical reports, emails, policies, briefs, manuals, and press releases. These writing skills are applicable to high-tech manufacturing, engineering, biotech, energy, aerospace, product description, proposals, websites, case studies, consulting, government and non-profit, insurance, supply chain, finance, IT, and education. Since technical information must be distilled and presented clearly, the hands-on approach of this course will help develop the skills you need to clearly communicate technical information and learn the principles of technical writing. Through a series of guided experiences and assignments, you will focus your skills to achieve the efficient communication abilities that you seek. You may also work on and receive feedback on actual projects that you are working on outside the classroom up to 5,000 words. This workshop serves as one of the foundational courses for our Continuing Education Writing Digital Badge. The course is suitable for beginners, intermediates, and advanced students.
Testimonials
"I just wanted to let you know I really enjoyed your class. Your humor and easy-going manner helped the class be more interesting, and not just technical. I enjoyed the assignments, and I enjoyed seeing what the other students came up with through these assignments."
Applies Towards the Following Digital Badges
Required fields are indicated by .