LAH0005
-
Basic Orientation for Activity Directors
202338
Course Description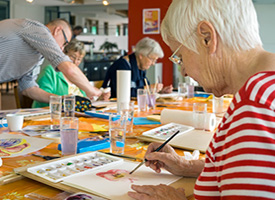 Successfully completing this blended course meets the 36-hour IDPH requirement for Activity Directors, Activity Aides/Assistants, and others involved with long-term care. This course also teaches participants to develop unique programming to meet the recreational needs of Alzheimer's patients. This class is currently offered in a live-online format. A discount is available for organizations sending two or more employees. Includes all materials.
Notes
This is a live-online virtual course. You will need to have a working computing device, modern web browser (Internet Explorer, Google Chrome, etc.), and stable Internet access in order to access this course. ail.
Required fields are indicated by .