InZone Summer 2022 On-Campus Classes

InZone On-Campus Classes
InZone 2022 Schedule
| | |
| --- | --- |
| Session 1: June 6-10 | Session 4: July 11-22 |
| Session 2: June 13-24 | Session 5: July 25-August 5 |
| Session 3: June 27-July 8 | Session 6: August 8-12 |
Getting Started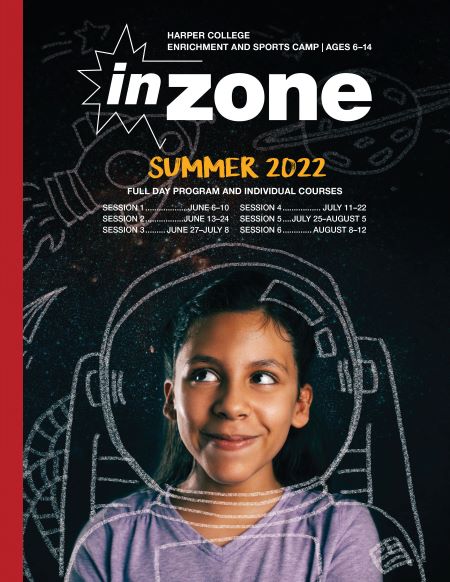 Registration for in-person and online summer camps are OPEN.
Please note: Many InZone courses are offered with a choice of on-campus or online options. Please be sure you register for the type you prefer.
Find classes and Register:
View the InZone classes in the categories below for class information and registration. If you don't already have an account set up, you will need to create one using your child's email address (see note below) by following the instructions online.
Note: Each child that participates in the InZone program will need to have his/her own unique email address. This email address will become the user name for your child and will be used for any programs when registering through the Continuing Education department. If your child does not have his/her own email address, you can create one at such providers as gmail.com or yahoo.com. If you have multiple children in the program each child will need his/her own specific email address.
Questions:
We're Ready to Assist You
Available Monday through Friday, 8:30 am - 4:30 pm
Required fields are indicated by .